About Abilix
Global inventor of educational robots
Abilix was founded in 1996, and is the world's first educational robot brand. Over the last 20 years, Abilix has obtained a total of more than 400 patented technologies, independently developed over 120 types of educational robots, written more than 50 sets of robot teaching materials (in 9 language versions), which have been batch exported to over 50 countries.
Enter Official Website
Source of Brand Name
Abilix is the combination of ability and X, meaning that educational robot is the ideal platform of ability training, stimulating each student's ability storm.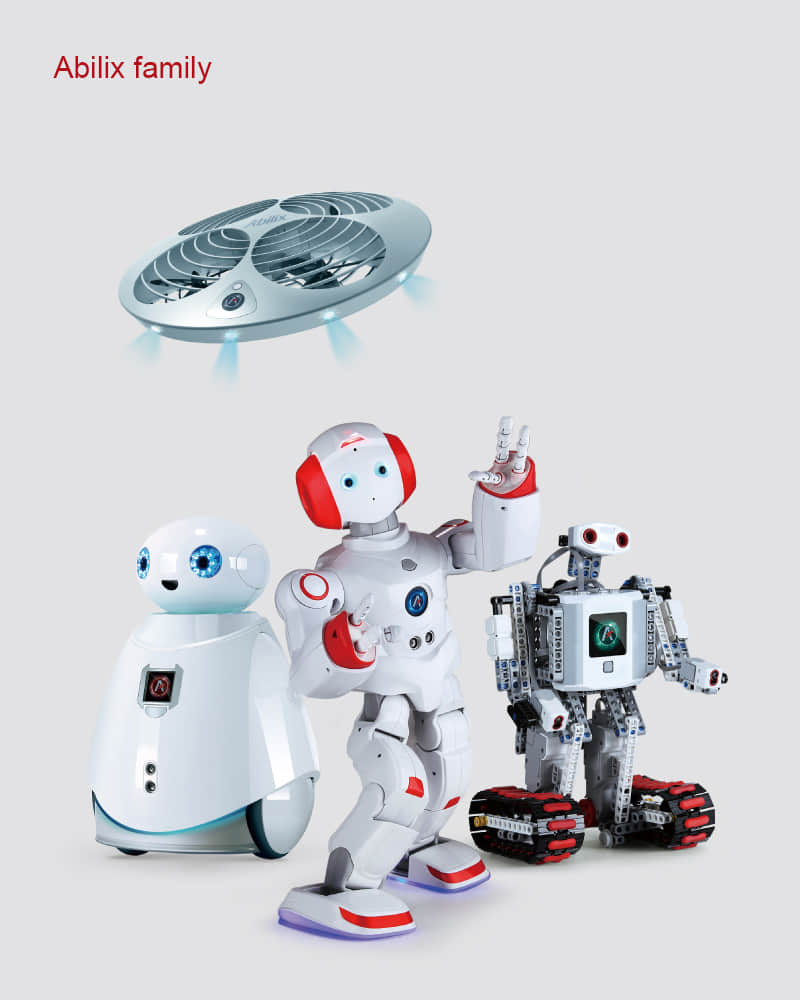 Brand Status
Global inventor of educational robots
Brand Dream
Every kid in the world can have an educational robot. Every kid in the world possesses the success ability. Every kid in the world loves science and technology.
Brand Value
Train adolescents' success ability while having fun, enhance their scientific and technological literacy.
Brand Introduction
Educational robot is intelligent robot developed on the basis of educational theories. With abound space of development, they are dedicated to education.
Market Space
Having cultivated the market for 20 years, for the time being, more than 20,000 primary and secondary schools have established relevant curriculum. The winners of educational robot contests can be directly admitted to universities. It has become the rapid-developing investment field with potential widely concerned by the public. It is known that the market capacity of educational exceeds 300 billion Yuan each year, which means that the market is promising.
Product Terminals
Currently, Abilix is featured by its 2B/2C all-channel coverage marketing mode and its six series of products:
Channel Mode:
Abilix shoppe, Abilix store, Abilix home, Abilix lab, Abilix class
Six Series of Products:
Brick Series-Krypton Mobile Series-Oculus Humanoid Series-Everest
Flying Series-Iris Modular Series-Boya Flying Brick Series-Argon